The Saint John Fisher Missale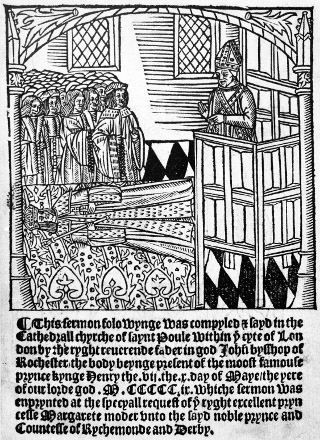 Welcome to the Website of the
Saint John Fisher Missale
, a project of Catholic members of the University of Cambridge. This website provides materials that should help the faithful more fully to participate in Holy Mass celebrated in the Extraordinary Form of the Roman Rite, and particularly in sung Masses.
Introduction
Please read these pages if you are visiting the website for the first time.
Ordo Missæ and Kyriale
Additional Collects Proper of Seasons Unless indicated otherwise, the following texts are 3-4 pages long, so that they can printed on one A4-sheet as a double-sided booklet. Advent Christmastide Time after the Epiphany Septuagesima Lent Holy Week (pre-1955) Eastertide Ascensiontide Pentecost Time after Pentecost Proper of Saints December January February March April May June July August September October November Local Feasts celebrated in East Anglia Commons In preparation. Votive Masses Masses for the Faithful Departed
The Order of the Requiem Mass contains an Ordo Missae with the peculiar features of the Requiem Mass, the music for the Ordinary, and the texts of the Proper Chants, which are the same in all Masses for the dead.
Therefore, the files with the Propers contain only the Collects and readings, and hence they are shorter than usual (two pages, again appearing twice in each file).
Because many of those attending a funeral will not be familiar with the Extraordinary Form, a series of files was produced that contain the complete texts of some Masses, with the texts from the Propers inserted at the right place of the Order of Mass. This was done for the Mass for departed priests, and for the Mass on the day of Burial (the latter comes in three different versions, one has alternative words for a man and a woman, the other two are for a man and for a woman respectively).
Texts of Miscellaneous Chants
stjohnfishermissale@gmail.com
to inform them of any errors you might find or to ask for further permissions to reprint the material.
The editors ask all users to pray, through the intercession of St John Fisher, for the good estate of Chancellor, Masters and Scholars of the University of Cambridge, the clergy and faithful of its Catholic Chaplaincy at Fisher House, and Masters, Fellows, Scholars and all members of the ancient and religious foundations of Peterhouse, Corpus Christi College, Emmanuel College, Churchill College and Fitzwilliam College in this University, and likewise for the eternal rest of the founders and benefactors of these institutions.